Buying and Selling
"Helping our Customers to save Time in Their Investing and Collecting Journey"

If you are buying or selling at Heritage Estate Solutions, this guide aims to help you from both a buyer and seller's perspective. From a buyer's perspective, Heritage Estate Solutions is one of the most exciting ways to buy fine art, fine jewelry, fine gems, luxury cars, and antiques to name a few. You will find many types of collectibles and you may even discover a unique bargain, which adds to the fun. Follow our guide to getting the most out of an auction.
When buying at auction, make sure you allow yourself enough time to thoroughly examine the lot, and for those that are new to the process, it helps to go to auctions regularly, even as an visitor. This activity really helps you to find out what you are interested in before beginning your quest.
Be certain to obtain a catalog, read the description and ask questions. The catalog helps you to acquaint yourself with the goods and their prices. It also lists all the objects, or groups of objects, in the order in which they will be sold. In the auction world, these are known as 'lot' numbers. It is very important to pay attention to the exact wording of each entry. Read the explanations at the beginning of the catalog. The explanations tell you the significance of words such as 'attributed to', 'style of' and 'after'. This terminology also helps you gauge the date and authenticity of a piece and affects its value.
Each item in the catalog will show the price Heritage Estate Solutions expects the object to sell for. If there is no estimate in the catalog, it may be pinned up in the saleroom. If not, you can ask the auctioneer. Please note that our estimates should always be taken as only a rough guide. Our estimates are never a guarantee of the final sale price.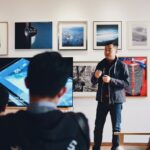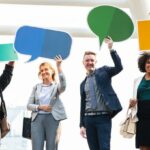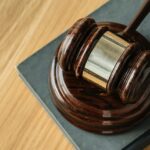 The Buyer's Role at the Auction
Set yourself a bidding limit. Pay particular attention to the condition of the piece and take into account the potential cost of restoration, which can be considerable, before deciding on your bidding limit. Choose a top price and stick with it.
Work out your timing. Some sales last for several hours. So if the lots which interest you are towards the end of the sale find out how many lots the auctioneer expects to sell per hour to work out roughly when your lot will be sold; but always remember to allow yourself extra time.
Follow the bidding. When the sale begins, the auctioneer will call out each lot number and will start the bidding at slightly below the lower estimate. As the people signal to him by waving or nodding he will call out their bids in regular sums or increments.
Attract attention to your bid. In a packed saleroom don't be afraid to attract the auctioneer's attention: wave your catalog or bidding card and call out if need be. However, if the bidding is rising rapidly, the auctioneer will usually only take bids from two people at a time. When one drops out he will look around the room for someone else to join in. If you are still within your limit that is your moment.
When it's all over
The auctioneer will indicate that the bidding is finished by banging a small hammer, called a gavel, on the rostrum, and recording the sale and the name or number of the successful bidder.
.
PICKING UP YOUR ITEMS
You may pay for your item(s) at the cashier's desk at any time during the auction. After you have paid for your item, you may collect it and take it home with you. As soon as you buy an item at a Heritage Estate Solutions auction, you are responsible for it. That includes removing it from the premises of the auction. If you live outside of our 30 mile radius driving policy, you may need to arrange a moving service.
If you live within a 30 mile radius of the auction site and you wish for your item to be delivered, Heritage Estate Solutions will happily deliver your merchandise for a flat fee of $300. In unusual situations, we will offer a delivery service outside of our 30 mile radius for a fee of $500. However, the rates may increase depending on the distance and circumstances.
If need be, Heritage Estate Solutions will ship internationally in very special cases via storage and/or custom clearance. Given that the terms of shipment are unique, they will be determined on a case-by-case basis upon which both parties must agree once the dispatch instructions and full payments, including shipping costs have been received.
Do You Want To Know More?
We know you would like to know more about our business, here is a list of topics you might want to know more.
Auction glossary
Buying and Selling
Pick up and Deivery
Conditions of Sale
Know More
Our Different Types of Merchandise
Our company sells a variety of different pieces ranging from fine art, fine jewelry and gems, coins, fine prints, luxury cars and homes, antiques and reproductions, and much more.